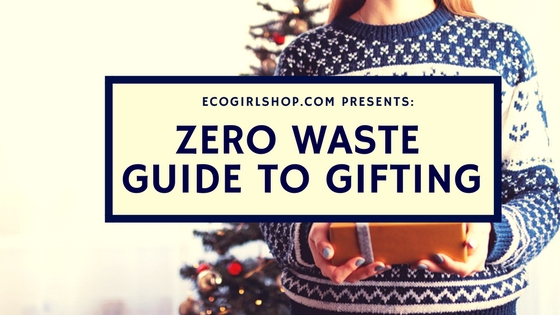 Trying to keep to a zero waste lifestyle during the holidays can be challenging. Here are some zero waste tips to make your holiday gift giving a little more eco-friendly
When shopping for zero waste gifts
Consider the packaging
Looking at household waste post-holidays, the majority of it seems to be made up of packaging. It seems like so many gifts out there are more packaging than they are gift, and the packaging is only going to be thrown away. For example one common thing I used to give or receive for Christmas is a box of chocolates. Sure they are delicious (well except maybe one or two that are pretty nasty) but they come sitting in a plastic tray, with a padded sleeve on top, inside a cardboard glossy printed box, wrapped in cellophane, which you later wrap again with paper and/or garnish with a plastic bow.
The same can be said for so many other items. Children's toys, cosmetics, "gift sets." Most packaging is just a marketing strategy with no actual function. Always ask yourself "How much of this product is going to be in a landfill this time next year?"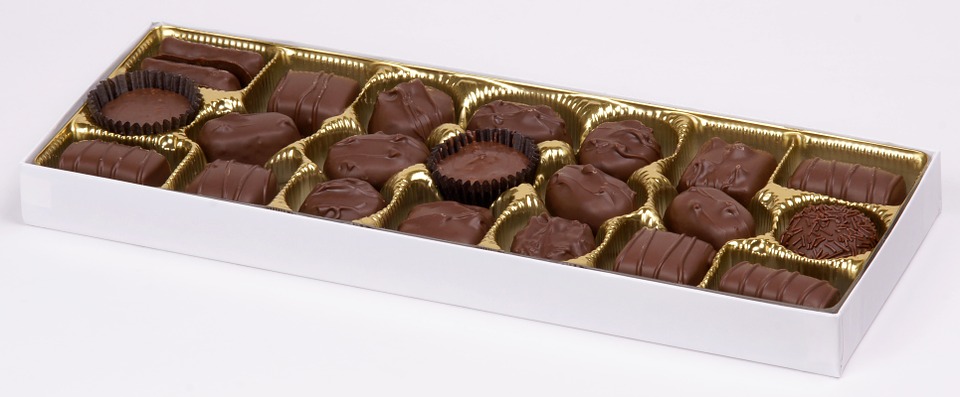 Shop small and shop local
If you are buying a gift for someone nearby, make it something local. You will be supporting your local economy and your item won't have to travel so far to get to you.
Re-gifting is totally okay!
After all sharing economy is all the rage right now. Always be thinking about what you have that someone else may like or need. Maybe you were given a scarf last year but you never wear scarves. If your best friend happens to love scarves then boom! What an awesome gift! Maybe you've already been given enough chocolate to last the year this holiday season – pay some of it forward. Don't feel bad even for a second! You're not doing anyone any favors by keeping something you don't care for. That scarf is doing way more good on your friend's body than on your shelf, and that chocolate is going to be way more tasty to someone if it's their only candy bar of the season 🙂
Zero Waste Gift Ideas
Foods make great zero waste gift ideas
Yum! We all have to eat right?! Minimally packaged food or beverage items that you know the recipient will eat is a great idea, and can be very personal if you know it's something they love.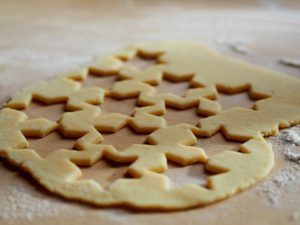 Something handmade and functional
So many people end up with a pile of stuff after the holidays that they just won't use. The items become more of a chore to get rid of than a gift, no matter what the intention was. Some functional homemade gift ideas are:
-Homemade soaps
-Baked goods
-Homemade lotions
-Handmade rnaments out of recycled or recycled items (if they have a tree and/or will utilize them)
-Homemade cosmetics
-Homemade pet treats
Zero waste gift certificates
E-gift certificates or actual gift certificates can be great and minimally wasteful. They physically create zero or very little waste. Plus, the recipient can redeem them for something they truly want and will use.
Consider a zero waste experience
Experiences are great zero waste ideas. Sites such as Groupon have great deals on all kinds of classes and experiences – everything from yoga classes, to massages, to comedy shows, to skydiving. They say your time is the most valuable thing you can give so creating an adventure together is sure to be a memorable gift!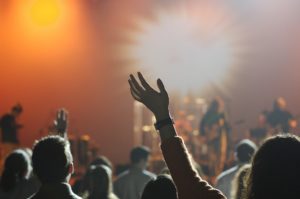 Zero Waste Gift Wrapping Solutions:
Check yourself on wrapping supplies
Think of the ribbon and bows and wrapping paper and tape and gift bags and gift tags and wrapping paper tubes, and gift boxes that will all end up in a landfill this and every holiday season. I have easily witnessed three trash bags of wrapping paper be easily filled at one child's birthday party alone. Multiply that by all of the households on your block. Now multiply that by every household in your city. Now… you get the idea.
Reuse old wrapping supplies
Reuse old gift bags you are given. Someone gives you a gift a bag and you just fold it up nicely to reuse it for someone else next time. Hop on board if you're not doing this already. While you're at it save bows and ribbon too and you will have a solid stash accumulated in no time. If we keep the cycle going there's a chance you'll never need to buy wrapping supplies again! $$$!
Think outside the box when it comes to wrapping presents
Look around the house for things you can reuse. For example brown paper bags can be stamped with ink or drawn on with markers (you don't need to be an artist.. simple swirls or a nice quote will do!) Or cut brown paper bags apart and used as wrapping paper, much like you would a book cover. This provides a crafty, natural look that is appealing to men and women. Garnish with a sprig of greenery or even part of the present if possible
Ask yourself: Does my zero waste gift need to be wrapped?
Save yourself some trouble and some money. So many gifts don't need to be wrapped. For example if you give a coworker something, just sneak it onto their desk when they're not looking 🙂 I promise the surprise will be just as good!
Zero Waste Guide to Shipping Presents
Save boxes and mailing supplies you receive and ship your own items in them later
Shipping items to friends or family? In preparation, try to save the boxes and padded envelopes you receive packages in throughout the year. You can reuse these when you ship items next time. This way, you won't get stuck struggling to find a box to fit your items last minute and you wont waste money buying packaging. Just make sure to cover or remove old shipping labels and barcodes to avoid confusion.
When shipping something, always choose the smallest box possible for your item
Sure it means less packaging, but that's only part of it. Your packages are shipped on some sort of vehicle that requires fuel, whether it be a truck, plane, train, or boat. These vehicles can only fit so many boxes. If you are shipping boxes that are mostly filled with air or packaging material, it's a waste of space in the vehicle. They could have fit more boxes, but instead need to make additional trips, thus using more fuel and increasing your carbon footprint.
Try not to ship heavy items
If you are stuck deciding between two gifts, and one is lighter, choose the lighter one. Heavier items are more expensive to ship and require more fuel to do so.
Last but not least… Just chill on the gift giving
The most zero-wast gift giving tip we can offer! Remember, you don't have to give everyone or even anyone a gift. You show people you care about them all year long. Time spent with your loved ones making memories is the best gift ever so give yourself permission to just relax and enjoy the season 🙂